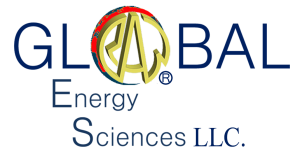 "To build a solid future with integrity we need to look carefully at nature" – Don Smith, Founder of GESC.
Global Energy Sciences is researching alternative ways to bring earth friendly, socially responsible, green technology to wide use for the good of humanity.
Founder Don Smith looks to the wisdom inherent in nature's design for answers. He has an extensive invention portfolio ranging from automotive, home and commercial design to solar energy equipment, wind turbine blades, compress gas tanks produced in light weight composites, aquaponics, non-conductive solar components to actual design and construction of boats and yachts.
MSSC ~ Monolithic Self-Surfacing Core: MSSC can be assembled into useful products that are both structural and quite literally their own power storage device. MSSC, a fully issued US patent Airfoil Structure # 8,424,805 B2, by inventor Donald R. Smith.
Power Storage: The geometry of the MSSC adapts to hold things like capacitor materials or battery polymers and a path for the conductors. It is light weight, enhancing power density, eliminating weight, & space requirements.
Patents Pending: Rebar Factory on Wheels, Rock Wall Tiles, Aquaponics Structure of Basalt Fiber, New Modular Structural Shell Transport, Aviation & Marine Casing for Power Storage, Battery Casing, Power Storage, Solar Flower Power/Replacing Metals for Solar Industry, Basalt Pod Design, Well with Solar Powered Sun Chasers
Websites: Rock Rebar: https://rockrebarinc.com/ and Basalt World Corp: https://basaltworldcorp.com/